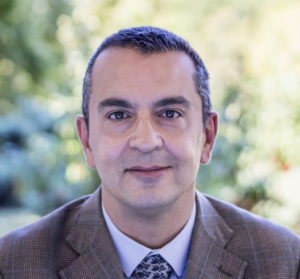 Prof. Jean-Pierre CASSARINO
Senior Research Fellow , European Neighbourhood Policy Chair
Prof. Jean-Pierre Cassarino holds a Ph.D. in social and political sciences, awarded in 1998, by the European University Institute. Previously, he studied political science at the Institut d'Etudes Politiques in Aix-en-Provence where he specialized on the Middle East and North Africa region. He has lived and worked in Jordan, Morocco and Tunisia.
He joined the European Neighbourhood Policy Chair of the College of Europe (Natolin campus) where he directs the Natolin Academy of Migration as Senior Research Fellow.
Prior to this, he was part-time professor at the Robert Schuman Centre for Advanced Studies (European University Institute, Florence) where he supervised and managed interdisciplinary research projects on migration matters, mobilizing EU and non-EU partner institutions (Middle East, Africa and the Caucasus). In the course of his academic career, he has also worked for the International Labour Organisation (ILO).
Prof Jean-Pierre Cassarino has more than fifteen years of experience in comparative policy research. His research interests focus on patterns of international cooperation and modes of norm diffusion and policy transfers in dynamic regional consultative processes, especially with reference to the "management" of migration and borders. He is most interested in comparatively analyzing policy design and implementation as well as how policy transfers are administered (and often readjusted) through processes of bilateral and multilateral consultations between the EU and third countries. This analytical scope has often structured his approach to policy analysis and state-to-state cooperation while highlighting the gaps that may exist between reciprocal policy commitments in international relations and effective actions, as well as between intentions and contingencies.
Selected publications (since 2010):
(2018), "Beyond the Criminalization of Migration: A Non-Western Perspective", International Journal of Migration and Border Studies
(2018), « Le gouvernement des migrations en Tunisie : Vers un nouveau paradigme ? » In Amin Allal et Vincent Geisser, dir., Tunisie : Une démocratisation au-dessus de tout soupçon ? Paris : CNRS Éditions.
(2018), "Informalising EU Readmission Cooperation." In Ariadna Ripoll Servent and Florian Trauner (eds.), Routledge Handbook of Justice and Home Affairs Research. London: Routledge, pp. 83-98.
(2018), with Florian Trauner, "Migration: Moving to the Centre of the European Neighbourhood Policy." In Tobias Schumacher, Andreas Marchetti, Thomas Demmelhuber (eds.), The Routledge Handbook on the European Neighbourhood Policy. London: Routledge, pp. 393-404.
(2017), "Approaching Borders and Frontiers in North Africa", International Affairs 93(4): 883-896.
(2017), with Mariagiulia Giuffré, "Finding Its Place in Africa: Why Has the EU Opted for Flexible Arrangements on Readmission?", FMU Policy Brief 01/2017, Human Rights Law Centre, University of Nottingham.
(2016), "Foreword: Beyond Ordinary Paradoxes" in Robert Nadler, Zoltán Kovács, Birgit Glorius, Thilo Lang (eds.), Return Migration and Regional Development in Europe: Mobility against the Stream. New York: Palgrave Macmillan, pp. V-IX.
(2016), "Foreword" in Martina Tazzioli and Glenda Garelli, Tunisia as a Revolutionized Space of Migration. London: Palgrave series on Politics and Mobility, pp. VII-X.
(2016), "La centralità periferica dell'art. 13 dell'accordo di Cotonou", Diritto, Immigrazione e Cittadinanza 1-2: 21-32.
(2016), "Return Migration and Development: The Significance of Migration Cycles", in Anna Triandafyllidou (ed.), Routledge Handbook of Immigration and Refugee Studies. New York: Routledge, pp. 216-222.
(2016), "Réadmission des migrants : Les Faux-semblants des partenariats euro-africains", Politique Etrangère 2016/1 (Printemps): 32-46.
(2015), "Nouveaux enjeux du système euro-méditerranéen de la réadmission", dans Camille Schmoll, Hélène Thiollet, Catherine Wihtol de Wenden (dir.), Migrations en Méditerranée : Permanences et mutations à l'heure des révolutions et des crises. Paris : CNRS Éditions, pp. 75-90.
(2014), "A Reappraisal of the EU's Expanding Readmission System", The International Spectator 49 (4): 130-145.
(2014), "A Case for Return Preparedness." In Graziano Battistella (ed.), Global and Asian Perspectives on International Migration. Cham: Springer, pp. 153-166.
(2014), "Channelled Policy Transfers: EU-Tunisia Interactions on Migration Matters", European Journal of Migration and Law 16(1): 96-122.
(2013), "The Drive for Securitized Temporariness." In Anna Triandafyllidou (ed.), Circular Migration between Europe and its Neighbourhood: Choice or Necessity? Oxford: Oxford University Press, pp. 22-41.
(2013), "Shaping Policy Perceptions: Revising the Migration Script", Journal for Rational Legal Debate (2): 22-31.
(2012), with Sandra Lavenex, "EU Migration Governance in the Mediterranean Region: The Promise of (a Balanced) Partnership? In IEMed Mediterranean Yearbook, Barcelona: IEMed, pp. 284-288.
(2012), with Nathalie Tocci, "The EU's Mediterranean Policies after the Arab Revolts: From Crisis to a New Order?" In Lorenzo Fioramonti (ed.), Regions and Crises: New Challenges for Contemporary Regionalisms. New York: Palgrave Macmillan, pp. 105-125.
(2012), "Reversing the Hierarchy of Priorities in Euro-Mediterranean Relations." In Joel Peters (ed.), The European Union and the Arab Spring Promoting Democracy and Human Rights in the Middle East. New York: Lexington Books, pp. 1-16.
(2012), "Hiérarchie de priorités et système de réadmission dans les relations bilatérales de la Tunisie avec les États membres de l'Union européenne", Maghreb et Sciences Sociales 4: 245-261.
(2011), "Resilient Bilateralism." In Marise Cremona, Jörg Monar and Sara Poli (eds.), The External Dimension of the European Union's Area of Freedom, Security and Justice. Brussels: Peter Lang, pp. 191-208.
(2010), Readmission Policy in the European Union. Strasbourg: European Parliament Publications Office.
(2010), (ed.), Unbalanced Reciprocities: Cooperation on Readmission in the Euro-Mediterranean Area. Washington: The Middle East Institute press.
Datasets:
Inventory of the bilateral agreements linked to readmission: Created in 2006 and updated on a regular basis, this inventory provides a clear illustration of how states have configured their cooperation on the removal of unauthorized aliens. Available here: http://www.jeanpierrecassarino.com/datasets/ra/
Dataset on return migrants' patterns of reintegration: This dataset includes more than 2000 interviews made with returnees in Algeria, Armenia, Mali, Morocco and Tunisia. Raw data (SPSS and STATA) can be downloaded at http://www.jeanpierrecassarino.com/datasets/dataset-on-return-migrants/
Jean-Pierre Cassarino's list of publications is available at Academia.edu
Google Scholar
Get in touch
+48 22 54 59 469
ul. Nowoursynowska 84, PL-02-797 Warszawa | Rectorate, room 9