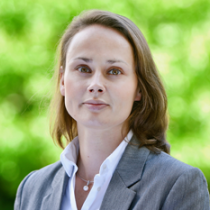 Dr Anna-Sophie MAASS
Postdoctoral Research Fellow, European Neighbourhood Policy Chair
Dr. Anna-Sophie Maass has a background in European Studies and European International Politics. Her research expertise is in EU-Russia relations. In her PhD dissertation she examined the reasons for the transformation of relations between the EU and Russia from 1999 until 2008. In addition to EU-Russia relations, her research interests include the EU's role as an external political actor and energy policy.
Prior to her PhD candidature at La Trobe University in Melbourne she completed a Master degree in European International Politics at the University of Maastricht. In the framework of her Bachelor in European Studies at the University of Maastricht, she spent a semester at the Institut d'Etudes Politiques (IEP) de Rennes where she completed a certificate in political science studies.
Dr Maass' monograph examining the reasons for the transformation of EU-Russia relations between 1999 and 2015 from cooperation to increasing confrontation has just been published by Routledge's series on Contemporary Russia and Eastern Europe: https://www.routledge.com/products/9781138943698
She is also an Honorary Research Fellow at the Jean Monnet Centre of Excellence at the University of Manchester.
Get in touch
+48 22 54 59 415
ul. Nowoursynowska 84, PL-02-797 Warszawa | Rectorate, room 203a